Whether you are building a new home or renovating, choosing the right flooring is essential for any remodel project. For pet owners, however, this decision is even more critical as their furry friends will undoubtedly cause more wear and tear (scratches, stains, dirt) over time. This guide will help you find the best flooring option for your home by examining the pros and cons of different flooring types, as well as tips on how to prevent further damage on existing floors.Before you begin, there are four primary considerations when you review flooring options. No matter what option you ultimately decide on, keep the these qualities in my mind when shopping.
Resistance to scratches
Resistance to damage 
Pet traction
Pet comfort
​
When it comes to scratches, dogs' nails are a definite concern. Depending on the dogs size, weight, and nail length, they could cause permanent damage to some flooring options. With cats, their traction should be more of a priority to ensure they can move around your home safely. Both dogs and cats can have the occasional accident in the house, so looking for floors that are more resistant to urine damage should always be a focus for pet owners.
​
7 Pet-Friendly Flooring Options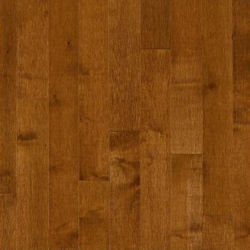 Although hardwood flooring is a go-to flooring choice for its clean, classic look, it is not always the best option for pet owners as hardwoods are more prone to stains and water damage. If you already have hardwood floors or your heart is set on a beautiful style, the best pet-friendly hardwood materials include: oak, cherry, maple, hickory, walnut, mahogany, sycamore, and bamboo. Softwoods, such as pine, chestnut, larch, hemlock, and fir are more prone to dents and scratches and are not ideal for homes with larger breed dogs.
The harder the wood, the more likely it is to resist scratches from a dog's nails. Reference the Janka Hardness Scale(below) to determine the hardness of wood. (The higher the number, the harder the wood). Any rating less than 850 is considered to be softwood. A rating 1250 and above is considered to be a hardwood. You can find this rating on each of the product pages.
One additional consideration when purchasing hardwood flooring as a pet owner is to find an option that is coated with urethane; making your floor more scratch and stain resistant.
Hardwood Flooring
Pros
​

Available in various colors and finishes
Easy to vacuum or sweep ​
Cons
​Expensive
Prone to water damage and scratches
Can easily stain if not cleaned immediately
Salt crystals in pet urine can cause odor and stain to reappear over time
Out of all hardwoods, Bamboo is the best and one of the most popular hardwood flooring options for pet-friendly homes. Its natural hardness makes it more stain- and scratch-resistant than traditional hardwood floors. A customer favorite for sustainability and durablity, bamboo is an excellent choice for someone trying to decide between vinyl and hardwood flooring.
Bamboo Flooring
Pros
Can withstand high traffic
Resistant to wear and tear
Stain-resistant
Eco-friendly
​
Cons
Darker finishes are sometimes more susceptible to water damage and scratches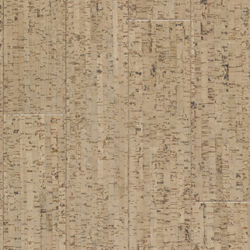 Similar to bamboo flooring, cork flooring is eco-friendly and a naturally antimicrobial material that will reduce the growth of mold and other allergens. This is a perk that benefits both you and your pet! Additionally, cork flooring is warm and pliant making it comfortable to walk upon and can withstand foot traffic very well.
Cork Flooring
Pros
Water-resistant
Anti-microbial
Requires little maintenance​​
Quiet underfoot and sound absorbing
Cons
​Discolors overtime from exposure to sunlight
Surface can get scratched from sharp nails
Not suitable in rooms where heavy furniture will be placed as it can indent the flooring permanently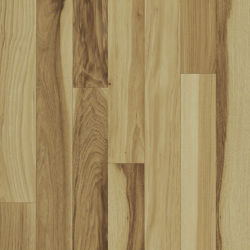 Although laminate flooring looks similar to hardwood flooring, it provides a much easier clean up after your pet. Despite its hardness and durability, laminate flooring can also be quite slippery. If you're interested in a smooth, high gloss laminate floor, it will reduce your pet's traction even more. It's best to select an option that has a textured or embossed finish to reduce slipping, or layer an area rug and rug pad over the flooring to provide extra traction for your pet.
​Laminate Flooring
Pros
Durable
Water-resistant
Scratches visibally less noticable
​
Cons
Slippery surface causing pets to be less stable on their feet
Tile is a great option for pet owners as it is extremely durable and scratch-resistant. Tile also makes for easy clean up of accidents and spills. Most tile materials are scratch-resistant, but some softer, more porous stones (like marble) may require more maintenance and treatment. The one downside to tile is that the cold and hard surface provides little to no comfort underfoot. For added comfort and warmth, consider radiant heating and using area rugs throughout the space. A pet bed is a must to give your furry pal a cozy place to relax.
​
Stone Tile Flooring
Pros
Scratch-resistant
Easy-to-clean
​
Cons
Vinyl flooring is the ideal choice for most pet owners. Compared to other flooring materials, it is an extremely affordable option and can be installed almost anywhere in the home. Vinyl also provides great traction for your pet. Available in a wide variety of designs, such as wood-look luxury vinyl, it us a durable option that does not compromise on style.
Vinyl Flooring 
Pros
Scratch- and stain-resistant
Easy-to-clean
Promotes low levels of allergens
Quiet underfoot​
Cons
Dulls easily
​Water spills can cause mildew or lifting if spills left unattended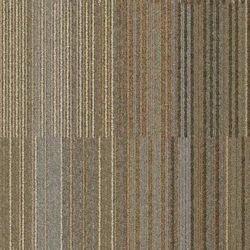 ​Carpet or Carpet Tiles
Carpeting may be one of the least pet-friendly flooring options. Pets can damage, stain, and even destroy carpets. While carpeting offers a cozy landing for pets, it is better to keep it to low-traffic areas where they won't spend most of their time, such as the bedroom. If you choose to install carpeting with pets, look for carpet varieties without loops. Loops in carpets can snag on your pet's nails and cause both your pet and the carpet harm.
Carpeted Flooring
Pros
Comfortable underfoot and a soft landing for pets
Available in various colors and styles
Carpet tiles are easily replaced ​
Cons
Difficult to clean
Hard to remove urine stains or smells
Prone to wear and tear
​6 Tips to Keep Pet-Friendly Floors Looking Newer for Longer
These quick tips can help prevent or minimize damage to your brand new floors:
Clip your dog's nails regularly; their nails and claws can scratch the surface of your flooring
Wipe up urine or other accidents as quickly as possible
Food and water bowls create a lot of unexpected damage to your floors. Place a mat underneath your pet's food bowls to catch any excess water
Use doormats at all entrances to catch excess dirt and debris
Designate an area rug or oversized pet bed as the "play area" where your pet can play with toys
If you choose hardwood flooring, consider conditioning your floors once per year; buff once every couple of years; and have the top layer of your highest traffic areas sanded, stained, and refinished every 10 years